Ab Cutlery Custom Handmade Stainless Steel Tracker Knife Handle By Sheet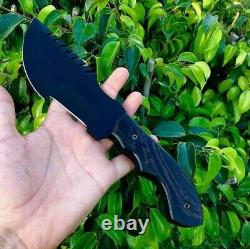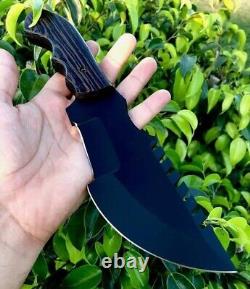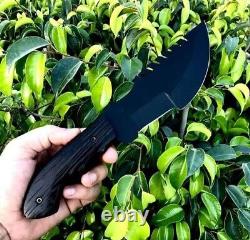 DESIGNED & HAND MADE BY USA. AB CUTLERY CUSTOM HANDMADE STAINLESS STEEL CAMPING TRACKER KNIFE HANDLE MADE BY SHEET.
5 mm Thick Blade Approx. This stunner was designed and made by AB CUTLERY. This gorgeous unique TRACKER is not only stunning in looks but it is also rock solid because of robust construction with its 5 mm Thick blade. Fantastic STAINLESS STEEL with black powder coding pattern Blade of the knife is the result of hours and hours of forging.
Not many makers can keep such pattern of layers upon layers flowing all the way to the edge of the blade, which creates a saw-blade effect at microscopic level, allowing the blade to keep cutting while other blades have dulled. Blade was given excellent heat treatment and posses awesome Edge Holding and Retention.
Spine of the blade has beautiful file work. WE DON'T SELL KNIVES TO ANY ONE WHO IS UNDER AGE 18.

---