Custom HAND Forged stainless Steel Viking Sword, Best Quality, Battle Ready Sword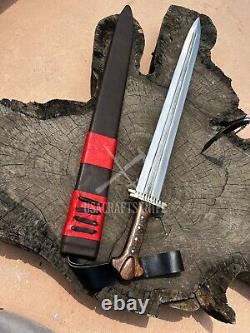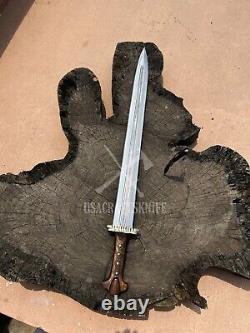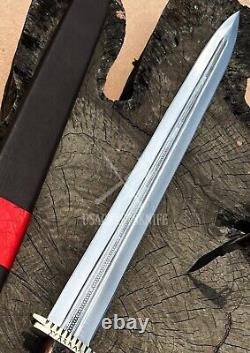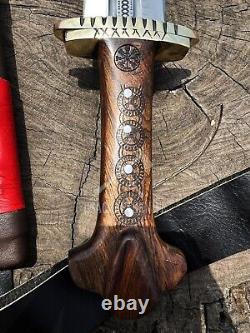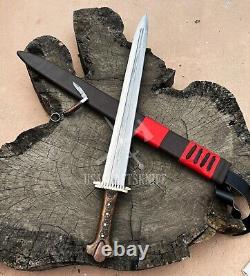 Viking sword-hand forged-battle ready sword-Tempered-Sharped Medieval Sword, Knight Sword, Personalized Sword, Engraved Sword, Tool Steel's Double Edge Sword. 30 inches Blade Viking Sword -made of carbon steel-Highly Polished. 9 inches Full tang handle made of Rosewood. Damascus Steel Can Rust If Not Cared For Properly.
Please Be Aware Damascus Steel Products Will Arrive Fully Coated In A Protective, Non-Toxic Mineral Oil, Which Can Be Easily Washed Off Before Use. Damascus Steel Should Be Regularly Oiled With Any Household Oil Over The Course Of Its Life To Prevent Corrosion. We pay by weight to DHL for all deliveries. Please check your local laws about knives before purchasing we are not responsible for Items holding, destroying are any other actions taking by your custom office.

---