Custom HANDMADE LEGEND of ZELDA FULL TANG Stainless Steel Master Sword W- Sheath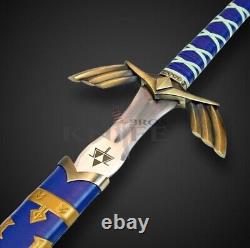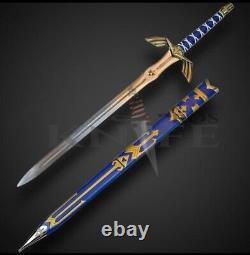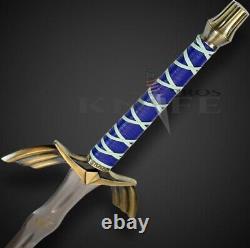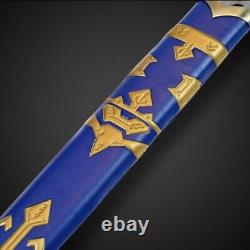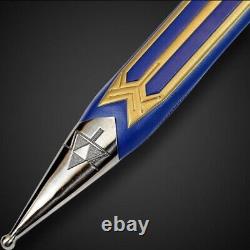 HANDMADE LEGEND of ZELDA FULL TANG Stainless Steel Master Sword-Leather Sheath. Material: Stainless Steel, Leather, Wood. Specialty: Can be customized by customer choice. This SWORD is good as a present to someone.
You Can Also Use it for Home Decoration etc. Handle Measures 10 inches long. The Sword Comes With High Quality Stainless Steel Blade + Free Scabbard. The shine and size of the blade make it more similar to the real Sword of Link. Master Sword thoroughly serves the purpose of a showpiece because of its perfect size and shape. The weight of Master Sword makes it even more feasible to be hung at walls.
We are also offering the other famous movie props and swords replicas which will be a great addition to your collectibles. Don't be late to grab the amazing product and also do check the other category swords like final fantasy, movie and tv swords, etc. Now you can customize your Sword Blade with your favorite Engraving of pictures, up to 20 words of any famous saying, or symbols of high quality. Along with engraving, you can also avail yourself of the opportunity of choosing Sword blade of your choice from the Blade's available in our store.
Leather Wrap can be customized into your favorite color available, making it a must-have Sword in your Stuff.

---